A few of our favourite things.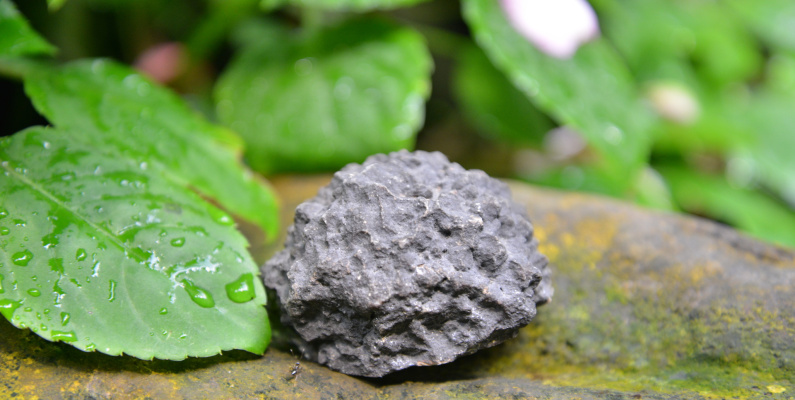 The end of 2019 is fast approaching, so some of our lovely Curators and Collections staff have picked their favourite items from 2019 to share with you. Here is our first blog of the series with On Lee Lau and Moira White. 
On Lee Lau – Assistant Collection Manager, Natural Science – Coprolite Fossil (image above)
Other than the obvious highlight of the Oteake moa footprints arriving at Otago Museum this year, my favorite item from 2019 is a coprolite that was part of a group of fossils and rocks donated by members of the Church of Christ Community back in January. The fossils and rocks were found during a clean-out of their rooms, and brought to the museum to be considered for donation, for use in the Museum's education programmes. The fossils and rocks were labeled on faded masking tape with identifications and locations, and were suspected to have arrived with previous ministers from America in the early 1900s. I find the coprolite, which is essentially a fossilized poo, interesting, because it demonstrates that how ancient animals lived and what they may have eaten. This particular coprolite is a half sphere with a polished flat side that shows lines and layers inside the rock, and the outside is bumpy and irregular.

Image: F2019.5 'Clod' by Madeleine Child. Lyders Fund; Otago Museum Collection
Moira White – Curator, Humanities – Clod
Warren Feaney wrote of the show from which 'Clod' was acquired, "Madeleine Child's ceramics are always a surprising encounter and Lumpen, (lumpy and misshapen) delivers effusively, an exhibition of objects that might have escaped from one of Salvador Dali's 'melting clock' landscapes". [1]

'Clod' celebrates the clay pits near Hyde, "mostly kaolinite, but with some smectite, quartz sand, organic material, and other accessory minerals". [2]

The dictionary definition of clod – a lump of earth, clay, loam, etc – literally describes its body, but the exuberant speckling of glazes offers a vision of the magical, transformational process of firing pottery.
Top Image: Coprolite. Donated by the Church of Christ Community. Otago Museum Collection 
Sources
[1] https://www.stuff.co.nz/entertainment/arts/112249050/10-exhibitions-to-look-out-for-in-may
[2] https://www.nzpam.govt.nz/assets/Uploads/doing-business/mineral-potential/clays.pdf