Discovery World - a loving retrospective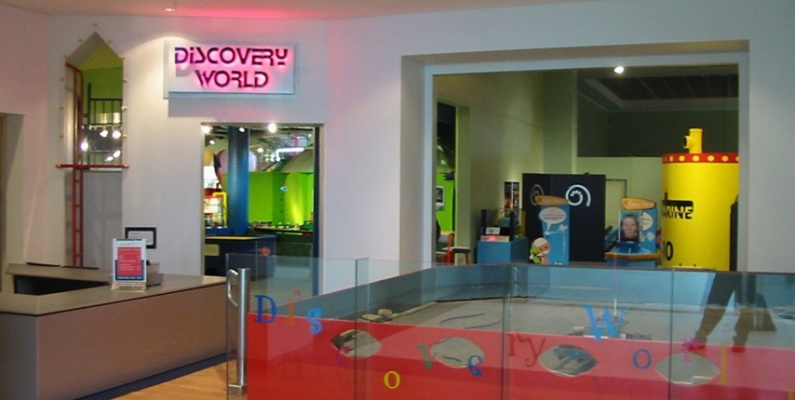 For the last 26 years in Otago Museum, Discovery World has been an icon of fun and learning for the children of Dunedin – me included! It has been the source of learning, inspiration and joy, as well as perhaps the occasional fright. For visitors looking at live animals in the Muse-Zoo or Aquarium, watching hydrogen explosions, playing air hockey (with that antique table) or launching hot air balloons, it has always been a source of wonder and amazement, and for parents, a popular school holiday activity.
The origins of Discovery World date back to 1990 when this exciting new hands-on science centre opened to the residents of Otago and further afield. I am Dunedin-born and raised, so vividly remember Discovery World's influence on my childhood and how it, in part, encouraged my interest in science. Childhood highlights for me included being able to hold (to my utter amazement) a live tarantula, and my Museum sleepover. We slept inside Discovery World and walked around the scary Museum galleries by torchlight. These experiences stuck with me, and clearly with many other children, over subsequent generations. Little did I know that in about 14 years' time I would be presenting these sleepovers and working in Discovery World.
Discovery World leaves a legacy of explorations, fun science and educational activities. These include making a cloud in a bottle, turning a fluoro-tube into a lightsaber, and looking at creepy tarantula exoskeletons. Another highlight has always been the Discovery World shows. Led by resident (and apparently ageless) local celebrity Science Presentation Coordinator Amadeo Enriquez-Ballestero, the shows have inspired in many a love of science while creating a sense of fun and excitement. Science shows have encompassed hydrogen explosions, exploring sound waves using fire in a Rubens' tube, creating storms in a bucket and freezing things – a great many things – in liquid nitrogen. These classics have withstood the test of time, no matter how many things were blown up and frozen throughout the years.
For years, Discovery World has also been the source of the latest and greatest technologies, such as the PlayStation 1 game A bug's life.
Discovery World has not only been a hit with the locals – it has seen its fair share of famous visitors, such as journalist Mark Sainsbury. The most interesting was a visit from the Dalai Lama in 1991, proving that even the most enlightened minds could appreciate its charm, and enjoy the beauty of its interactives such as the plasma ball.
Stage One of Discovery World's redevelopment was completed with the opening of the Perpetual Guardian Planetarium and Beautiful Science Gallery in December 2015. Planning for the second stage – the redevelopment of Discovery World with 50 new interactives and the refresh of Tropical Forest – has been going on behind the scenes, and now the construction phase begins.
We look forward to seeing you in the new science centre (name to be revealed at a later date) following its opening in December! To quote the Otago Museum website, Discovery World was: 'Science disguised as fun. Or fun disguised as science? You decide!' We are sure that the spirit of Discovery World will endure, with even more 'wow' factor than before!