'How long do the butterflies live for?'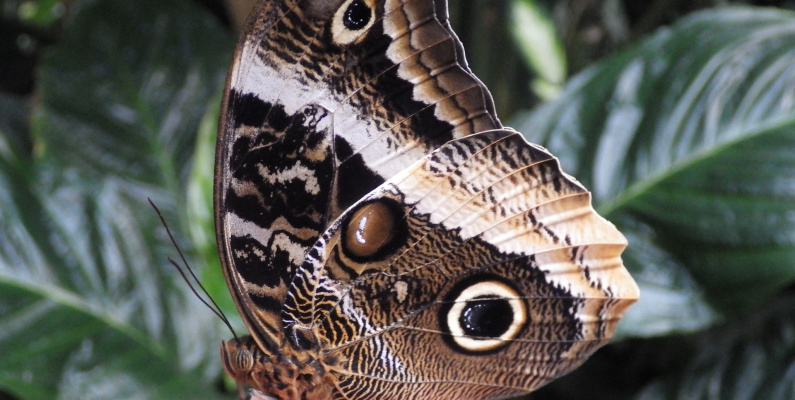 It's a good question, and one of the most frequently asked by visitors to Tūhura's Tropical Forest.  
The short answer is, it depends on the species. While we think we know which are generally longest lived and those that just flutter for a matter of days, we are still making discoveries. 
Butterfly exports around the world were stopped just as we went into Alert Level 4 back in March. We are now about to move back to Level 2, and the last, newly emerged butterfly made its first flight over five weeks ago. Yet, there are still many butterflies flying in the Forest and there are a few surprises amongst them. Three species of Philippine butterflies are still flying and we used to regard two of them as quite short-lived species, a couple of weeks perhaps; they are proving us wrong now! 
These beautiful insects have come on a long journey, which has roots in providing an income for people living in some very poor communities around the world. one of the important considerations for us is that it creates a sustainable business that maintains the local ecosystems for all its wildlife, not destroying them. Some of our pupae are supplied by El Bosque Nuevo in Costa Rica where all the profits are ploughed back into conserving rainforest habitat there (https://www.elbosquenuevo.org/).  Our last shipment was from there, and these make up most of the surviving fliers. We have always thought many of the species live for a good couple of months, and so we might expect to see them for a week or two longer.  
Most of our pupae come from the Philippines. These pupae are raised on family farms and are a crucial part of their community's income. With the closure of butterfly houses across the globe, the cancellation of flights, and strict countrywide lockdowns, these communities have been hit especially hard. Butterfly houses, including Otago Museum, are working with the pupae suppliers to help them and their breeders through this time so they can start again once restrictions to shipping have eased. The photograph below shows our pupae supplier preparing donated food supplies for their breeders.  
Otago Museum's butterfly Pupae supplier in the Philippines preparing rice to donate to butterfly breeders. © Otago Museum.
If you would like to help, the International Association of Butterfly Exhibitors and Suppliers has set up a GoFundMe account to help breeders worldwide who are hit hard by the current crisis (https://www.gofundme.com/f/help-iabes-help-the-butterfly-breeders). 
Our Tropical Forest is looking great. Many plants are in flower. As well as the butterflies, the birds, tarantulas, fish, and terrapin are all well. As soon as you can, come and visit us, enjoy the warmth and atmosphere, and those butterflies! 
Top Image: Yellow edged great owl butterfly. © Otago Museum