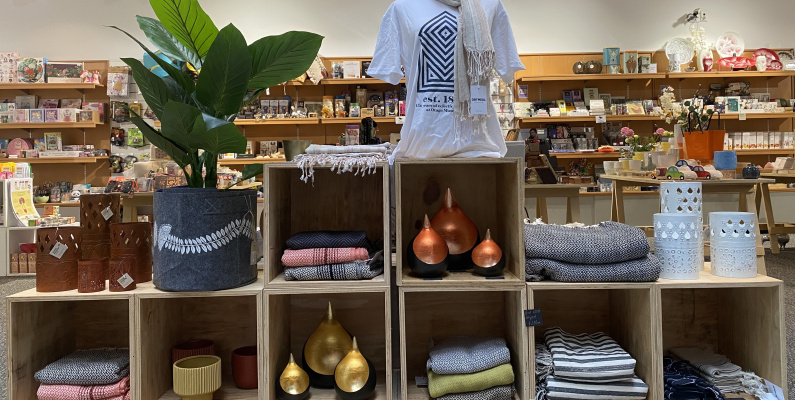 The newest supplier at Otago Museum Shop is the wonderful Oatmeal. Oatmeal sells hand-loomed, handmade, ethically sourced textile products, and they started right here in Dunedin.
Local owner Abby McErlane, the mother of two young children, decided to start the business with her friend Gamze De Lisen as a response to Covid. Gamze, like many in Turkey, had lost her business in Istanbul as the economy nose-dived and inflation surged. Wanting to find a way to support Gamze and other local artisans, Oatmeal was born.

Image: Dunedin woman Abby McErlane, owner of Oatmeal. 
 All products are handmade, ethical, and sustainable, and the craftspeople who once created luxury, handmade products for tourists, are now selling them to Dunedin.
Otago Museum is proud to be able to be a small part of this story, and have Oatmeal products both in store and online. We love that Oatmeal is part of the ethical textile trade, good for the planet, and that the products are incredibly high quality. The collection focuses on raw silk, linen, and organic cotton products in bed covers, throws, hand towels, scarves, and wraps. 

Images: Burnt orange Roma throw, and scarves, from Oatmeal.                                                
Click here to take a look at their beautiful selection.