Museum acknowledged for high standard of animal welfare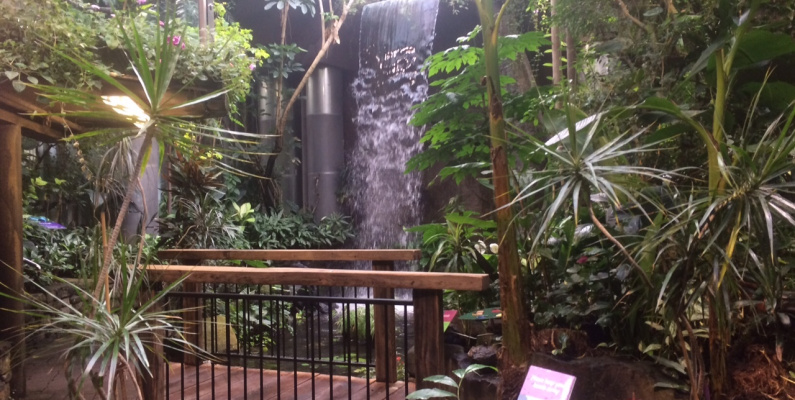 Otago Museum has been recognised for its high standards and appreciation of animal welfare with the Tropical Forest becoming the first and only butterfly enclosure in Australasia to achieve accreditation by the Zoo and Aquarium Association (ZAA).
The process of becoming accredited is an intensive auditing by ZAA representatives of the Museum's welfare standards and requires complete transparency. During the audit, the care of animals is assessed with reference to five criteria – nutrition, environment, health, behaviour and mental or affective state.
This framework ensures that the animals are being fed appropriate, nutritious food; that they have a living environment that provides variety and choice; that they enjoy good health and are disease-free; that their behaviour is normal; and that they experience comfort, and appear happy and interested in their surroundings. These are key to the 'positive welfare' focus of the ZAA.
The audit noted that the Museum shows commitment above and beyond welfare regulations and continually works to enhance the husbandry for the animals in its care.
Sam Botting, Otago Museum's Living Environments and Science Engagement Operations Manager, is pleased that the Museum has been acknowledged for its hard work in caring for its living environments collection.
The Museum's living environments collection currently holds a variety of species of fish, birds, butterflies, frogs, turtles, and tarantulas. In December 2016, a rare jewelled gecko was introduced into the collection and is on display on Atrium Level 1.