The blog is where we'll post news, updates, information about objects in our collection, #betterworkstories, profiles of staff members and visitors, pictures and videos, and really anything we think you'd find interesting. We hope you enjoy. 
If there's a topic you'd like us to do a post about, or a post that you think needs a sequel, just let us know!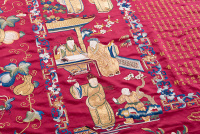 For the last installment of our est. 1868 blog series, Curator Moira White investigates the story behind our supersized birthday banner.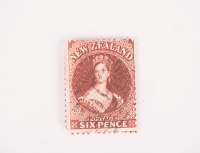 In 1862, two years before it was official practice, the Dunedin postmaster began perforating sheets of Queen Victoria stamps. Honorary Curator Melville Carr takes a closer look at the many different designs used during the monarch's long reign.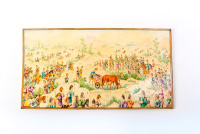 Despite its tiny size, this painting has many stories to tell. Honorary Curator Robert Hannah explores its history.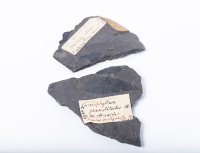 Found preserved in rocks in Westland's Grey Valley, this fossil leaf is a reminder of the worst industrial disaster in New Zealand's history. Honorary Curator Rosi Crane digs into its deadly past.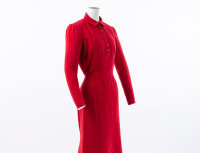 A fine example of haute couture can be found in the rarest category of est. 1868. Honorary Curator Jane Malthus explains how a 1948 Balmain dress ended up in the Otago Museum collection.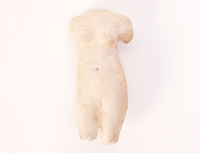 She's been a symbol of love and beauty for many thousands of years. Honorary Curator Robert Hannah takes a deeper look at the story behind Aphrodite's nude form.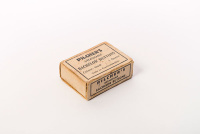 What stories are hidden inside this tiny box, currently on display in est. 1868? Curator Moira White takes a peek.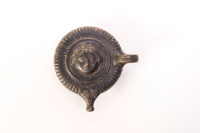 Stone cold killer, hideous monster and protector against evil… the story of Medusa has taken many forms over the centuries. Honorary Curator Robert Hannah delves into her fascinating past.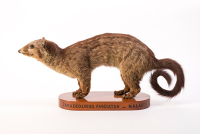 This week in our est. 1868 blog series we're looking at what this little critter has to do with the production of the world's most expensive coffee, to celebrate World Coffee Day! 
About
Our blog aims to keep you informed of the latest happenings at the Otago Museum, through posts about our collections, our people and our work.
Disclaimer
The views expressed here are those of our individual contributors, and are not the views of the Otago Museum.
Copyright
All content of this blog is Copyright Otago Museum, 2017. All rights reserved. No part of this publication may be reproduced, distributed, or transmitted in any form or by any means, without the prior written permission of the Otago Museum, except for the purposes of private study, research, criticism, review, or education, as provided for in the New Zealand Copyright Act 1994.