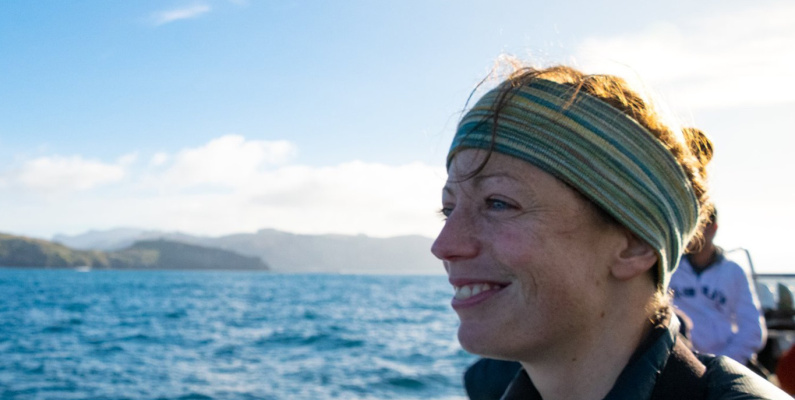 Kia ora! I'm Claire, the Science Outreach Projects Coordinator at Otago Museum. For the next month I will be working as the onboard outreach officer on the ship the JOIDES Resolution, for Expedition 378: South Pacific Paleogene Climate. I'll be blogging about my adventures here, but you can also follow the ships social media accounts on Facebook, Instagram, and Twitter.
Blog Post Number One – Packing 
What do you pack for a month onboard a research ship? Light clothes, because it starts in Fiji and ends in Tahiti. But then also warm clothes, because we will be traveling to the Subantarctic Islands region to the south of New Zealand. But also, waterproof clothes, because, well, it's the South Pacific during cyclone season. Laptop, notebooks, and audio recording equipment, for work.
And chocolate.
Enough chocolate for a month. Our official packing list for the expedition was very explicit about the lack of chocolate on the ship, and I'm a chocoholic. So, in it goes, all the Christmas stash.
Image: Crew onboard the JOIDES Resolution leaving shore by Dr Claire Concannon
On 4 January we got on the ship. I'm so excited to get started. For the next month I will be on aboard the JOIDES Resolution, a ship rigged out and kitted up to drill for sediment cores in the bottom of the ocean, with high-tech labs to analyse the cores straightaway onboard. I'll be running the ship's social media accounts 12 hours a day, making a podcast, and working on a climate change exhibition project for Otago Museum. I reckon it is going to be a lot of fun. But, you know, I'm also a bit anxious. I've never gotten seasick, but somehow, I'm sure that the ferry trips I've been on will not truly compare to being in the middle of the South Pacific during a storm. And it's a ship, can't really pop out for a walk in the evenings to get away from it all, or to Four Square to buy some chocolate.
I really hope I've packed enough…
Top Image: Dr Claire Concannon