Anthonie Tonnon returning to the Perpetual Guardian Planetarium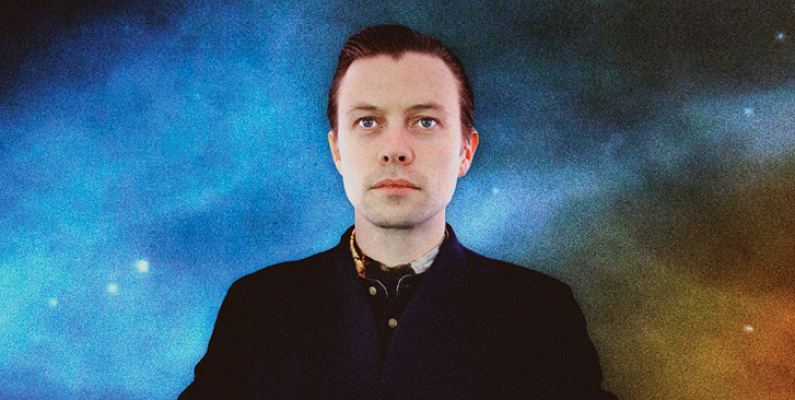 Otago Museum is thrilled to announce a return season of Anthonie Tonnon's A Synthesized Universe, with another six shows to be performed in the Perpetual Guardian Planetarium from 31 October.
Following the sell-out success of the July shows, timed to coincide with the New Zealand International Science Festival, Otago Museum Director Ian Griffin and Anthonie discussed the potential for another season. Because the planetarium is operated in real time, almost like an instrument itself, no two shows are ever exactly the same.
The Museum's Interactive and Digital Media Developer Andrew Charlton developed the projection in-house, combining space photography with stills and video taken at more terrestrial locations. Charlton says, "It's exciting to be working with Anthonie again. His unique vision inspires us to try new things in the planetarium, and push the technical limits of what we can achieve. I'm proud of the show we put together, and very happy that more people will get to experience it."
Anthonie says, "Creating A Synthesized Universe felt like such a whirlwind achievement. We conceptualised a whole new type of performance; there were two months of intermittent trips to Dunedin to map out the possibilities and the themes of the show; a crash course in astronomy; all the writing; the photos Ian would drive half a day to take for us; and Andrew's custom animation and heroic coding.
"But – we still didn't know what the show would feel like until we actually performed it and then, after three adrenaline-filled, sold-out nights, it was all over. Some guests I talked to were sad they couldn't tell others to go and see it, so I'm excited about the chance to take the show to new people, to build on it, and to go into the dome knowing where we've been, with a view to going further."
Details
Anthonie Tonnon – A Synthesized Universe
Perpetual Guardian Planetarium
7pm & 9pm, 31 October, 2 November, and 3 November
Tickets: adult $30, concession $25, child $20
Available from the Museum Shop or www.otagomuseum.nz/anthonietonnon