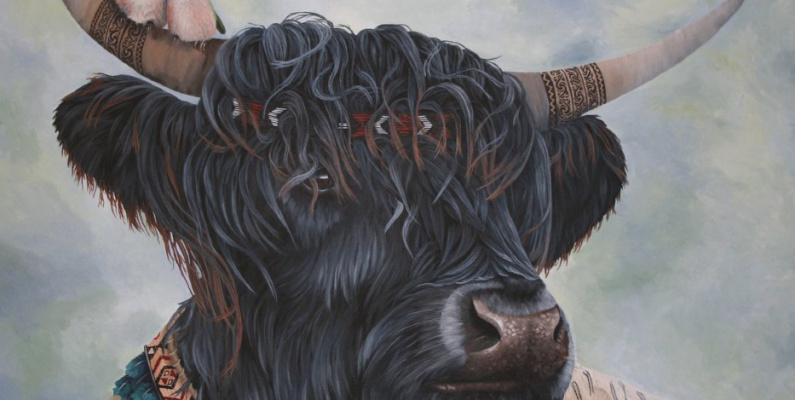 One of our favourite artists, whose work we are proud to sell at the Otago Museum Shop, is Marie Reid-Beadle.
Marie lives in the beautiful Catlins, and her work is deeply rooted in the land and people of Otago. Highland cows and native birds are juxtaposed together showing our mingling heritage.
 
Image: Summer Breeze, by Marie Reid-Beadle
Her works are masterfully drawn, mixing realism with invention in prints that are quirky and whimsical.
Otago Museum Shop sells Marie's delightful print series.

Image: Hen Pecked, by Marie Reid-Beadle
We love supporting and promoting Otago's many talented artists like Marie; giving them an outlet to sell their works and gain greater exposure.
All the profits from the Shop go towards the running costs of our Museum: protecting and conserving our regions world-class collections; providing free education and science outreach programmes for schools; and a space for our community to connect, share knowledge and be inspired.
Come along, check out Marie's beautiful works and add some Otago art to your walls!
 Top Image: Painting by Marie Reid-Beadle