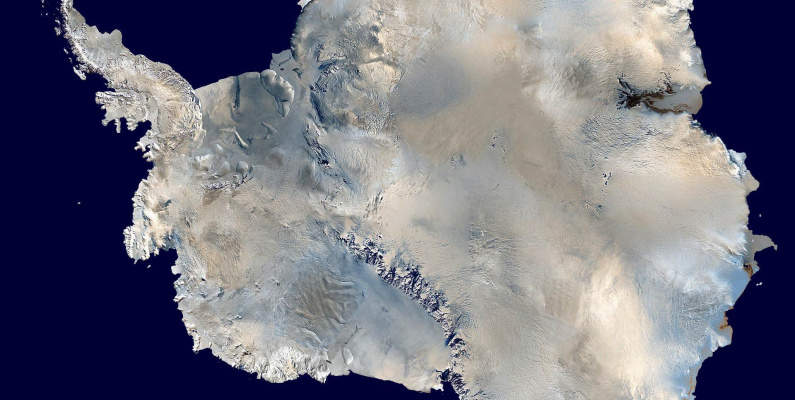 I'm Ellen Sima, and I work at the Museum as an Assistant Curator in the Natural Sciences team. Most days, this sees me helping researchers access the collection, creating content for exhibitions, print and online media, and helping develop, interpret and care for the collection.

But this summer, it's time for something completely different. I'm going much further south than the Otago Museum basement – I'm going to Antarctica! Along with 15 other lucky ducks, I'll be heading to Scott Base with a team from Gateway Antarctica, Canterbury University's Antarctic research unit, and Antarctica New Zealand.

Scott Base in Antarctica. Image: Tas50

We'll fly down with the United States military in a Hercules C-130. For the first we days, we'll be getting acquainted with Scott Base, meeting scientific and base staff and participating in some field and emergency training.

A Hercules C-130. Image: anta0187

 
Once we're trained up, we'll head off field-camping at Windless Bight, below Mount Erebus. We'll spend 10 days in the field, cutting our kitchens and bathrooms out of ice-bricks and sleeping in polar tents or – if we want to get adventurous – snow caves.

During the days we'll head out to different research sites and take part in scientific projects, like:
a Weddell seal census

weather monitoring

a waste audit of Scott Base

geological study

Weddell seals. Image: William Link

In our free time, there'll be cross-country skiing, mountain climbing and bike riding around local trails.


In the months before and after, I'll be attending daily lectures and workshops on Antarctic studies, covering everything from ice physics to polar literature, environmental management to international law. This will help me develop new content for the Museum, lots of which will make its way to this blog over the coming weeks.


If all goes to schedule, I'll be flying to 'the Ice' on the 18 December, 9 days from now. But I've been told that all dates and times in Antarctica are approximate, and to be up for whatever the weather throws our way. When you're travelling to the coldest, driest, windiest, highest continent on Earth, it pays to be a little bit flexible.