The blog is where we'll post news, updates, information about objects in our collection, #betterworkstories, profiles of staff members and visitors, pictures and videos, and really anything we think you'd find interesting. We hope you enjoy. 
If there's a topic you'd like us to do a post about, or a post that you think needs a sequel, just let us know!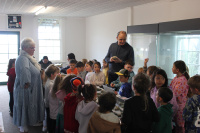 One keen-eyed beach walker's finds have inspired a successful community-based initiative to identify and register taoka tūturu in Southland...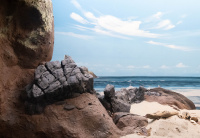 Have you ever wondered where in the city of Dunedin you can see the perfect intersection of art and science?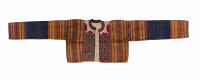 The People of the World Gallery has been home to an exhibition highlighting a unique and intricate textile collection, learn more about it before it ends this October.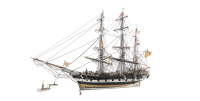 Tūhura Otago Museum has many ship models on display. Most are in our Maritime Gallery, but there's also the historic blue wall of Oceanic model vaka, a model of the Dunedin in Southern Land, Southern People gallery...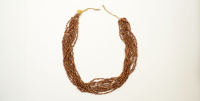 Supermarkets may be short of eggs, but with more than 1000, Tūhura Otago Museum certainly isn't, reports Allison Miller.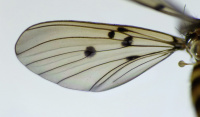 Mycetophilidae is a big word for a family of little flies that are no bigger than 1cm. What they might lack in physical size they make up for in diversity of species with around 3500 unique species found globally...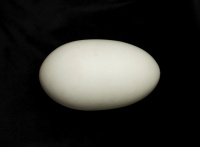 Inside a cardboard box, protected by an inflatable plastic cushion, is a smooth, white kiwi egg with a tiny hole at each end...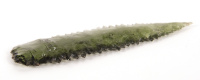 One of the windows attracting lots of visitor interest in 'Keep it Glassy' – Tūhura Otago Museum's current stairwell case exhibition – displays three flaked glass spear points from north Western Australia...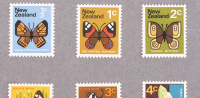 Enjoy a blog by Otago Museum's Honorary Philatelic Curator Melville Carr about his collection of invertebrate stamps.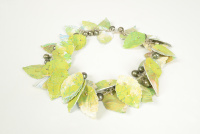 Jeweller Lynn Kelly was part of the iconic Fluxus co-operative in Dunedin for 15 years after completing a craft design course in Wanganui, before setting up her own workshop. Plants, and human interactions with them, are at the heart of much of the work she creates.  
About
Our blog aims to keep you informed of the latest happenings at the Otago Museum, through posts about our collections, our people and our work.
Disclaimer
The views expressed here are those of our individual contributors, and are not the views of the Otago Museum.
Copyright
All content of this blog is Copyright Otago Museum, 2017. All rights reserved. No part of this publication may be reproduced, distributed, or transmitted in any form or by any means, without the prior written permission of the Otago Museum, except for the purposes of private study, research, criticism, review, or education, as provided for in the New Zealand Copyright Act 1994.