The blog is where we'll post news, updates, information about objects in our collection, #betterworkstories, profiles of staff members and visitors, pictures and videos, and really anything we think you'd find interesting. We hope you enjoy. 
If there's a topic you'd like us to do a post about, or a post that you think needs a sequel, just let us know!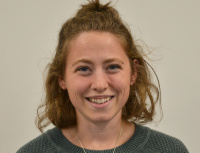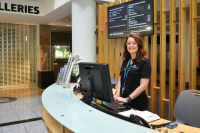 Introducing Front of House Officer Emily, who has been welcoming visitors to Otago Museum and  inspiring them with her passion for Anthropology for the last two years.
Meet Weekend Supervisor and Front of House Officer Steven, who has been giving Otago Museum visitors a warm welcome since he joined the Museum a year ago.
Meet Museum Guide Amanda, who has been working at the Otago Museum for seven months, combining her knowledge of archaeology with her passion for sharing the Museum's interesting stories with our visitors.
Meet Kimberly, Front of House Officer – Information Desk, who has been with the Museum for a year, greeting all who enter.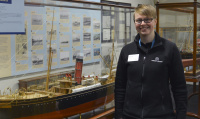 Meet Alice, Museum Guide, who has been meeting and greeting our visitors for just over a year. Her study background is in law and science (geology and ecology). 
About
Our blog aims to keep you informed of the latest happenings at the Otago Museum, through posts about our collections, our people and our work.
Disclaimer
The views expressed here are those of our individual contributors, and are not the views of the Otago Museum.
Copyright
All content of this blog is Copyright Otago Museum, 2017. All rights reserved. No part of this publication may be reproduced, distributed, or transmitted in any form or by any means, without the prior written permission of the Otago Museum, except for the purposes of private study, research, criticism, review, or education, as provided for in the New Zealand Copyright Act 1994.