The blog is where we'll post news, updates, information about objects in our collection, #betterworkstories, profiles of staff members and visitors, pictures and videos, and really anything we think you'd find interesting. We hope you enjoy. 
If there's a topic you'd like us to do a post about, or a post that you think needs a sequel, just let us know!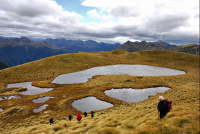 The Otago Museum is a busy place, with over 350,000 people through our doors in the last year. A number of these visitors are researchers who have requested access to our world-class collection of 1.5 million+ objects to support their studies.
Among the Museum's fantastically varied collections are items from New Zealand missionaries in China who were supported by the congregation of Knox Church in Dunedin. Some came to us directly from individuals; some from the Church.
Dead bees and lime trees and mysteries.
Just like we do here at the Museum, the Otago Hospice shop occasionally gets strange items dropped off to them.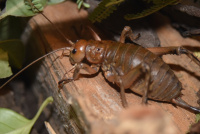 An unexpected visitor arrived at the Otago Museum recently. (Warning: large bug picture after the jump.)
Like many museums of a certain age, we have a mummy.
About
Our blog aims to keep you informed of the latest happenings at the Otago Museum, through posts about our collections, our people and our work.
Disclaimer
The views expressed here are those of our individual contributors, and are not the views of the Otago Museum.
Copyright
All content of this blog is Copyright Otago Museum, 2017. All rights reserved. No part of this publication may be reproduced, distributed, or transmitted in any form or by any means, without the prior written permission of the Otago Museum, except for the purposes of private study, research, criticism, review, or education, as provided for in the New Zealand Copyright Act 1994.