The blog is where we'll post news, updates, information about objects in our collection, #betterworkstories, profiles of staff members and visitors, pictures and videos, and really anything we think you'd find interesting. We hope you enjoy. 
If there's a topic you'd like us to do a post about, or a post that you think needs a sequel, just let us know!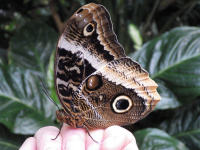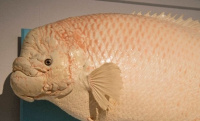 On Lee Lau shows us some of her favourites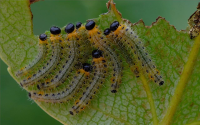 Help us track an unwanted foreign species.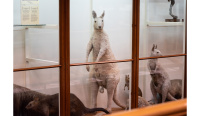 Exactly what it sounds like...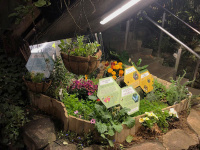 Growing a range of different plants in your garden won't just make it look pretty – it'll also help attract precious pollinators. Science Communicator Samantha Kingsbury explains more.
When many of us think of taoka, or treasures, we think of culturally valuable items people have made. Natural taoka are plants, birds and other animals that are important to Māori and have a cultural significance that is sometimes – but not always – related to traditional use of their parts, or to their presence in the local area. 
My mahi in the Museum is financial accounting. Each day as I walk through the Nature gallery to my office I pass familiar taonga – kekeno (New Zealand fur seal), paikea (humpback whale) remains and kōura (crayfish) – that connect me back home to Kaikōura. Before moving to Dunedin I never lived more than a kilometre from the ocean and could either see it, hear it, was on it or in it.
A guest post from the Yellow-eyed Penguin Trust about penguin feathers and moulting.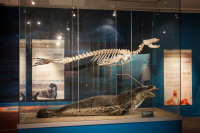 Meet Autahi, the Otago Museum's leopard seal.
About
Our blog aims to keep you informed of the latest happenings at the Otago Museum, through posts about our collections, our people and our work.
Disclaimer
The views expressed here are those of our individual contributors, and are not the views of the Otago Museum.
Copyright
All content of this blog is Copyright Otago Museum, 2017. All rights reserved. No part of this publication may be reproduced, distributed, or transmitted in any form or by any means, without the prior written permission of the Otago Museum, except for the purposes of private study, research, criticism, review, or education, as provided for in the New Zealand Copyright Act 1994.