The blog is where we'll post news, updates, information about objects in our collection, #betterworkstories, profiles of staff members and visitors, pictures and videos, and really anything we think you'd find interesting. We hope you enjoy. 
If there's a topic you'd like us to do a post about, or a post that you think needs a sequel, just let us know!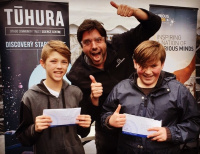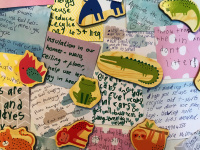 Come along this school holidays and get inspired!
Otago Museum in collaboration with the Dodd-Walls Centre for Photonic and Quantum Technologies is hosting a series of workshops to mark the International Day of Women and Girls in Science on 11 February. The workshops are aimed at intermediate and high school students, and educators, and will run over 11 to 12 February.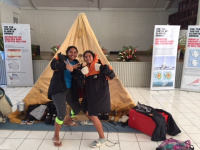 This week, the Otago Museum Science Engagement team and the Far From Frozen exhibition travelled to the Cook Islands. In partnership with the US Embassy in New Zealand, and with support from Air New Zealand, we are hanging out with more than 500 local students, talking about why Antarctica is so critical to the health of our oceans, and how we can all help to fight climate change.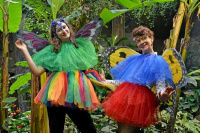 Looking for ways to escape the weather this July? Otago Museum is overflowing with exhibitions, talks, kids' activities and immersive shows. Here's a round-up of just some of the events taking place this month.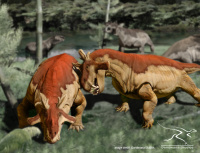 Everything's going prehistoric at Otago Museum and the Education Team is very excited! Our new exhibition, Life before Dinosaurs: Permian Monsters is opening at the Museum on 26 August, and to celebrate we are creating two curriculum-linked programmes for schools.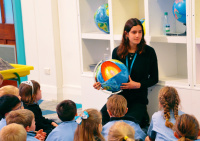 The ever-busy Otago Museum Education Team has expanded its ranks recently, with the addition of Eden Gray. Previously working solely in the role of Science Communicator, Eden has now taken on a dual role between both the Education Team, and Programmes & Science Engagement Team.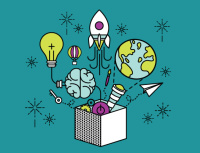 School holidays are an exciting time at Otago Museum. The rush of the crowds, the thrill of tours in action and the sound of children playing is exhilarating...
It's a new year and we have a new-look Education Team at Otago Museum. Education Manager Kate Timms-Dean and Education Officer Emily Gray are here to serve the education needs of Otago and beyond...
About
Our blog aims to keep you informed of the latest happenings at the Otago Museum, through posts about our collections, our people and our work.
Disclaimer
The views expressed here are those of our individual contributors, and are not the views of the Otago Museum.
Copyright
All content of this blog is Copyright Otago Museum, 2017. All rights reserved. No part of this publication may be reproduced, distributed, or transmitted in any form or by any means, without the prior written permission of the Otago Museum, except for the purposes of private study, research, criticism, review, or education, as provided for in the New Zealand Copyright Act 1994.