The blog is where we'll post news, updates, information about objects in our collection, #betterworkstories, profiles of staff members and visitors, pictures and videos, and really anything we think you'd find interesting. We hope you enjoy. 
If there's a topic you'd like us to do a post about, or a post that you think needs a sequel, just let us know!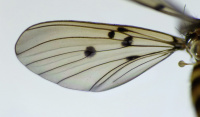 Mycetophilidae is a big word for a family of little flies that are no bigger than 1cm. What they might lack in physical size they make up for in diversity of species with around 3500 unique species found globally...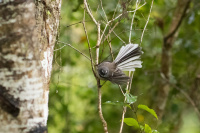 Dunedin is a paradise for bird lovers. There are so many great bird reasons to live in this city and it is only getting better with the predator trapping work in our community that the Halo Project and City Sanctuary support.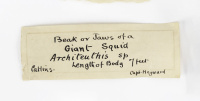 Dive into the history and mystery of the giant squid (Architeuthis dux) with On Lee Lau!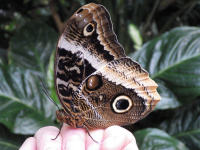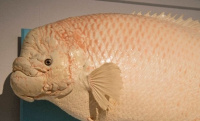 On Lee Lau shows us some of her favourites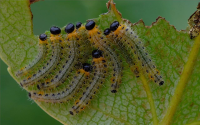 Help us track an unwanted foreign species.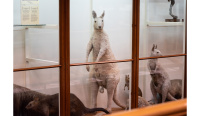 Exactly what it sounds like...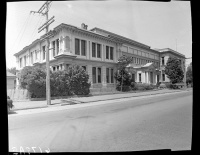 The former entrance to Otago Museum, located on Great King Street, is shaded by several trees that have a long and interesting history. Collection Officer, Natural Science On Lee Lau reveals more.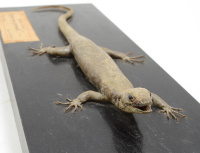 While most people know New Zealand to be the land of birds, few are aware that it's also a special place for lizards or mokomoko. Collection Officer, Natural Science On Lee Lau tells us more.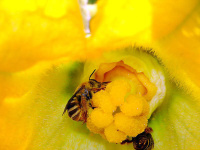 Today marks the second annual observation of World Bee Day. Science Communicator Samantha Kingsbury explains why bees are worth celebrating.
About
Our blog aims to keep you informed of the latest happenings at the Otago Museum, through posts about our collections, our people and our work.
Disclaimer
The views expressed here are those of our individual contributors, and are not the views of the Otago Museum.
Copyright
All content of this blog is Copyright Otago Museum, 2017. All rights reserved. No part of this publication may be reproduced, distributed, or transmitted in any form or by any means, without the prior written permission of the Otago Museum, except for the purposes of private study, research, criticism, review, or education, as provided for in the New Zealand Copyright Act 1994.