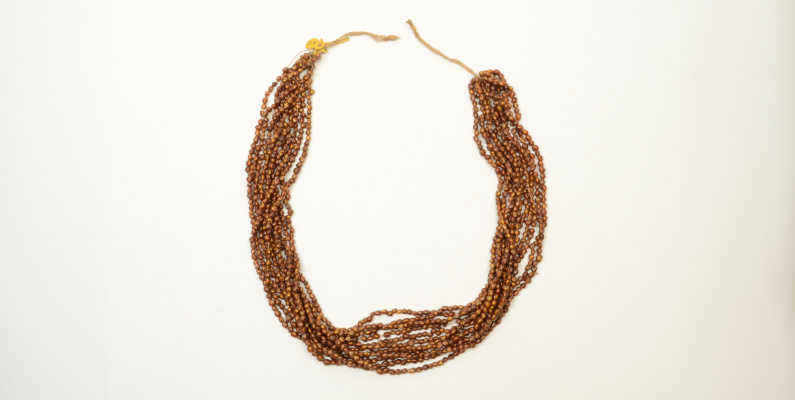 Originally published by Otago Daily Times on 26/08/23
Supermarkets may be short of eggs, but with more than 1000, Tūhura Otago Museum certainly isn't, reports Allison Miller.
While eggs may be a rare find on the shelves of supermarkets across the motu, there is no shortage of eggs at Tūhura Otago Museum.
It is well known that Tūhura Otago Museum holds one of the largest and most comprehensive moa collections in the world. But what many visitors and Otago people don't know is that the museum also holds more than 1000 eggs and that the museum's egg collection was once noted by former curator Professor William Benham to be "the finest public collection in the colony".
Yes, the museum's main egg attraction might be its two, extremely rare, complete moa eggs, which are two of only a handful of moa eggs that exist in the world.
However, there are other eggs in the Southern Land, Southern People gallery and the Nature gallery that hold special significance as well. Take for example the kiwi eggs. They are smaller than the moa eggs, but tell any kiwi mum this and she would probably say that it is big enough — the egg takes up approximately 20% of the kiwi mother's body and often pregnant kiwis have trouble eating, or don't eat, prior to laying.



Kiwi egg. Photo by Kane Fleury


Kiwi eggs were valued and commonly traded in the early 1900s for display and educational purposes. For example, one kiwi egg even made its way to the University of Otago WD Trotter Anatomy Museum (which was written about in the Tūhura Otago Museum blog, titled "Historical kiwi egg loan returned") where it was likely used for comparative anatomical research. It has since found its way safely back to the museum.
Another "egg" at the museum that holds extreme value is one that is much flatter. Around the 1950s Wal Ambrose and Frank Davis did archaeological recordings of rock-art sites in the Waitaki Valley before the flooding for the Benmore hydro-generation scheme. Included in their recordings was an image from a Shepherd's Creek rock shelter that is known colloquially as "the kiwi embryo". The original tracing of this rock-art motif is held at Tūhura Otago Museum.
Kiwis, and likely kiwi eggs, were important to early Māori who would hunt for them. In another rock shelter in the Takahe Valley, in Fiordland, archaeologists discovered the remains of several kiwi that had been prepared for eating; their beaks were broken off before being cooked and their leg bones snapped after cooking to get the marrow from inside. This is the best archaeological evidence of systematic hunting of kiwi found so far.

Kiwi embryo rock art found in Shepards Creek (D2022.39)

Moa eggs were also important to Māori. Some have even been found as treasures in burials. When the contents of a fresh egg had been emptied out through a drilled hole the hollow eggs were probably used as water containers. You can see one of these rare eggs, and the hole used to hollow it, in the Tāngata Whenua gallery at the museum.
But moa and kiwi eggs are not the only eggs in the museum. Along with the large natural egg collection (including eggs from insects, reptiles and some mammals), the museum safely holds many other egg items and egg-related adornments. For example, there is an inro (small traditional Japanese container and dress accessory) inlaid with eggshell, a string of ostrich eggshell discs, which is part of the Isidore de Beer Memorial Collection, and ostrich egg water containers from Botswana.
A unique and rather unusual invertebrate egg adornment piece that the museum holds is an ant "egg" necklace from Africa. The necklace is also part of the Isidore de Beer Memorial Collection and consists of eleven parallel strings of ant pupae (the slightly more developed stage of a pre-adult ant). The necklace is extraordinarily light in weight, light brown in colour, and has a pretty silky surface. The pupae of the necklace may be weaver ants of the genus Oecophylla. Weaver ant queens will lay their eggs on leaves which are then commonly harvested by humans in countries such as Thailand. These edible insects are considered to be a delicacy and in some places are sold for the same price as beef.
Another well-cherished and well-consumed egg is the humble chicken egg. Chicken eggs were, and are, prepared in many ways (just search "every way to cook an egg" on the internet). One way being soft boiled and presented in an egg cup. Tūhura Otago Museum has egg cups that were used in the time of Elizabeth I (1533 — 1603). But this is not the earliest record of egg cups; egg cups have been found in the ruins of Pompeii from 79CE. There is even a hobby for those devoted to collecting egg cups called pocillovy. Clearly the value of the egg was appreciated all throughout history by a variety of cultures.
So if you are short on eggs this winter and would like to view a few, visit the museum for an egg-cellent collection, we've got plenty!
Top photo: Ant larve necklace
– Allison Miller, Tūhura Otago Museum Assistant Curator, Natural Science