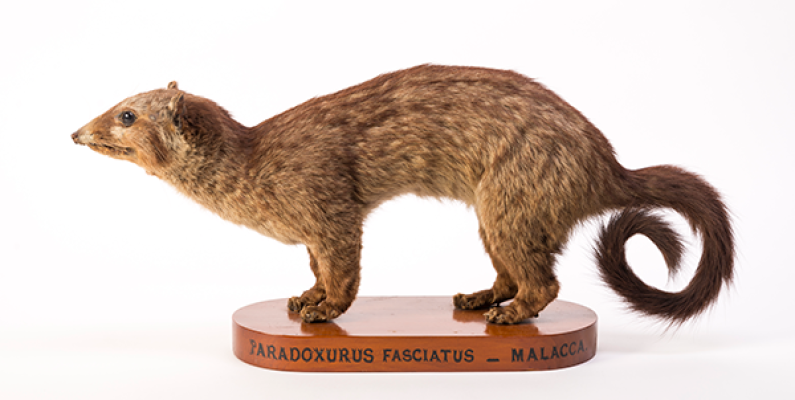 The 1 October is International Coffee Day, a day designated by the International Coffee Organisation to unify separate national coffee days across the world. The organisation is dedicated to celebrating coffee's journey from farm to shop.
I don't need a special day to enjoy my coffee. But I will not drink the most expensive coffee in the world – kopi luwak. Aside from its ridiculously high price, it is the method of production that revolts me. The coffee is also known as cat poo coffee.
Kopi luwak is produced from coffee beans that have been eaten by the palm civet, a small cat-like creature from south-east Asia. Civets find the ripe fruits or "cherries" of the coffee tree an irresistible treat as they go about their normal night-time foraging. Caffeine in the cherries acts as a deterrent against being eaten by most animals but not for the civet. The soft pulp is digested leaving coffee beans to pass through the tract. The faeces are collected from the forests and processed to produce the drink.
As demand for the coffee grows, civets are increasingly kept as "pets" throughout south-east Asia, confining thousands of civets in battery cages. There is little regulation and even a "wild sourced" label should be treated with suspicion as fraud is rife. [1] The only way to safeguard wild civet is not to drink kopi luwak coffee.
Image: Close-up section from stereo photo of Interior Dunedin Museum, by Burton Bros Studio, 1870s. Otago Museum archives.
Otago Museum has had a palm civet since it opened in Great King Street in 1877. Seen in an early photo (above middle), its distinctive, curly tail is clearly visible.
The palm civet was among about 200 animals that the Museum's first taxidermist, Edwin Jennings, stuffed over a long career. Jennings was appointed in 1873 and worked for the first three curators until his death from a heart attack in 1910, brought about by running for a train to get to work. [2] Whilst the Museum was being built in Great King Street, Jennings and the first curator, Captain Frederick Wollaston Hutton, worked closely together to provide enough material for a spectacular show. [3]
The lettering on the base of the civet is characteristic of Jennings' handiwork and reveals the palm civet came from Malacca. However, this information is a bit misleading for Malacca was a long-standing trading centre where skins were bought from the entire western seaboard of the Malayan Peninsula. [4]
est. 1868 is open daily in the Special Exhibitions Gallery, 10am to 5pm, until 14 April 2019. Entry is free.
---
[2] Anonymous, "Obituary [Edwin Jennings]," Evening Star, 31 October 1910, p4.
[3] Anonymous, "The New Museum," Otago Daily Times, 11 August 1877, p3.
[4] Pamela C Rasmussen and Robert P Prys-Jones, 2003, "History vs mystery: the reliability of museum specimen data," Bulletin British Ornithologists Club vol 123A, pp66-94.
Top image: Asian palm civet, Paradoxurus hermaphroditus, taxidermied by Edwin Jennings. Malacca, Malaysia, 1875. Otago Museum Collection. VT2201. By Kane Fleury © Otago Museum.