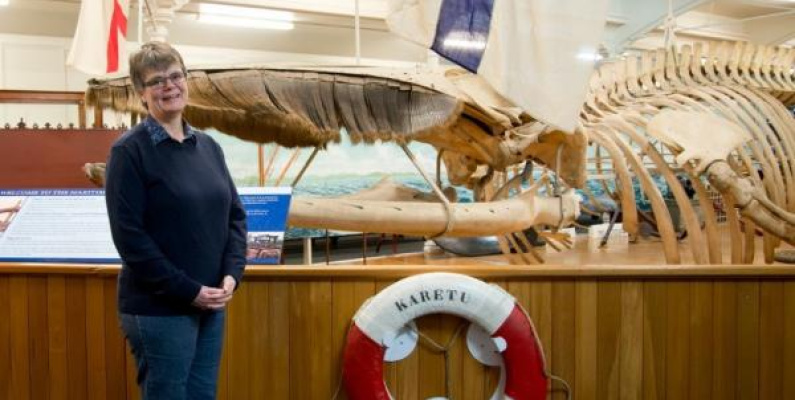 Dr Rosi Crane is one of our amazing honorary curators, and an Otago Museum treasure!
Rosi is our Honorary Curator of science history, is currently writing a history of the Museum, and is the star of our Twitter account, writing under #cranebrain. Rosi's tweets are fun, interesting, often hilarious, and you are guaranteed to learn something.
Rosi was born in England and worked as a film librarian for the BBC before shifting to Dunedin with her family. She began work with TVNZ's natural history unit as their library manager before going back to university to complete a PhD focusing on Thomas Jeffery Parker, a biologist and curator of Otago Museum. This began her long association with our institution, and she was offered a role as an honorary curator.
Rosi is at the Museum most afternoons doing research and writing, and we feel lucky to have her here.