The blog is where we'll post news, updates, information about objects in our collection, #betterworkstories, profiles of staff members and visitors, pictures and videos, and really anything we think you'd find interesting. We hope you enjoy. 
If there's a topic you'd like us to do a post about, or a post that you think needs a sequel, just let us know!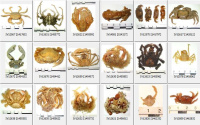 Over the last few years there have been some important consultations around what form a new marine protected area or network of areas should take, and where it should be located along the south-east coast of the South Island...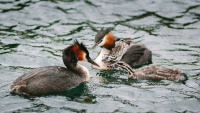 Although the great crested grebe (Podiceps cristatus) is a cosmopolitan species, the subspecies found in New Zealand is rare and is confined to the inland lakes of Canterbury and Otago.
Āwheto refers to both caterpillars and the vegetable like state of a caterpillar that has been infected by a parasitic fungus used by early Māori as pigment for tā moko, traditional tattooing.
Otago Museum has recently purchased equipment to take high resolution sharp photos of our entomology collection and Kane Fleury, Collection Officer, Natural Science, is currently working on developing a system for imaging the small specimens.
About
Our blog aims to keep you informed of the latest happenings at the Otago Museum, through posts about our collections, our people and our work.
Disclaimer
The views expressed here are those of our individual contributors, and are not the views of the Otago Museum.
Copyright
All content of this blog is Copyright Otago Museum, 2017. All rights reserved. No part of this publication may be reproduced, distributed, or transmitted in any form or by any means, without the prior written permission of the Otago Museum, except for the purposes of private study, research, criticism, review, or education, as provided for in the New Zealand Copyright Act 1994.