The blog is where we'll post news, updates, information about objects in our collection, #betterworkstories, profiles of staff members and visitors, pictures and videos, and really anything we think you'd find interesting. We hope you enjoy. 
If there's a topic you'd like us to do a post about, or a post that you think needs a sequel, just let us know!
Otago Museum's Science Engagement Team has been given a boost with new support for two new outreach projects through the Ministry of Business, Employment and Innovation's (MBIE) Unlocking Curious Minds (UCM) fund.
Following a detailed risk analysis, and in order to ensure the wellbeing of our community, our visitors, and our staff, we require everyone entering Otago Museum to be fully vaccinated, effective 3 December 2021.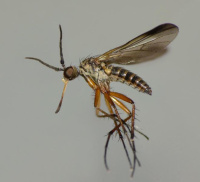 People say time flies when you retire, but Otago Museum's Honorary Curator of Entomology, Associate Professor Steve Kerr is taking that literally.
Nominations for the upcoming exhibition 100 women, 100 words… infinite possibilities, recently closed, and Otago Museum received over 300 nominations for women and girls who have inspired those around them to engage with science, technology, engineering, and mathematics. 
While Otago carefully begins to return to normal activity, eight newly funded community research project teams are also planning for their year ahead.
Who are the South's women of STEM? Otago Museum seeking nominations
We're bringing the Museum to the public. Virtually at least.
*Monday 23 March* As of 3pm today, the Museum is closed until further notice. We will advise of any changes or new information as it comes to hand. Please look after your people and stay safe. Kia kaha. *Sunday 22 March* We are open, and have implemented a visitor register so we can easily contact our visitors if we need to. Details will be kept strictly private and destroyed after a month. There are forms at the cafe and at the main entrance. We have reduced our planetarium screening schedule so we have time to clean between shows and so there is room for...
Otago Museum is pleased to announce the appointment of Dr Gerard O'Regan to the roles of Curator and Pouhere Kaupapa Māori.
A little later than its usual summer season, Otago Museum's Otago Wildlife Photography Competition kicks off on Sunday 1 March this year.
About
Our blog aims to keep you informed of the latest happenings at the Otago Museum, through posts about our collections, our people and our work.
Disclaimer
The views expressed here are those of our individual contributors, and are not the views of the Otago Museum.
Copyright
All content of this blog is Copyright Otago Museum, 2017. All rights reserved. No part of this publication may be reproduced, distributed, or transmitted in any form or by any means, without the prior written permission of the Otago Museum, except for the purposes of private study, research, criticism, review, or education, as provided for in the New Zealand Copyright Act 1994.