The blog is where we'll post news, updates, information about objects in our collection, #betterworkstories, profiles of staff members and visitors, pictures and videos, and really anything we think you'd find interesting. We hope you enjoy. 
If there's a topic you'd like us to do a post about, or a post that you think needs a sequel, just let us know!
*Media release* *New Gaming Exhibition – Code Breakers: Women in Games * Otago Museum has announced an exhibition for Otago's gamers, digital natives, and technophiles, Code Breakers: Women in Games, set to open on Saturday 2 July. This free exhibition is made by ACMI and transforms the Museum into an immersive and interactive game zone. Visitors can get hands-on with an array of playable games – from indie through to commercial hits and new releases – all made by New Zealand and Australian women working in different capacities: as directors, programmers, developers, digital artists, writers, producers, and designers. "We are really excited to bring this...
* GRL COVER 520 425 Nov0621 newimgs A3 * *Never-before-recorded auroral activity observed in Dunedin could lead to new understanding of Earth's geomagnetic environment* *Dunedin, 2 June 2022* – Research co-authored by an international team of scientists from Boston University, NASA's Goddard Space Flight Center, and including critical observations from Otago Museum director and citizen scientist Dr Ian Griffin, has been published in the renowned scientific journal Geophysical Research Letters. It is the first-ever direct observation of rare auroral activity (an auroral-like arc transformation) that may cast new light on the complex magnetic interactions in the near-Earth space environment. "Because this kind of transformation...
*Media release * *Kiingi Tuheitia Portraiture Exhibition Announced* Tūhura Otago Museum is opening a new exhibition of the finalists of the Kiingi Tuheitia Portraiture Award in the Museum's Tāngata Whenua gallery. "We are really excited about having the artworks here, particularly in this very special space. The works provide colour and light and compliment the dark and moody narrative of the gallery", said Tūhura Otago Museum Assistant Curator Māori, Lana Arun, who helped to facilitate the exhibition at the Museum. Featuring paintings, whakairo (carving), raranga (weaving), photography, and ceramics, all the works are portraits of the artists' tūpuna (ancestors). "The works are beautiful,...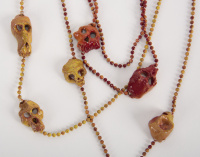 With the support of the Blumhardt Fund, Otago Museum has recently acquired an exciting group of additions to the crafted corner of our collections...
*Media release – 09.05.22* *Special Puaka Matariki event planned* This year, for the first public holiday to celebrate Matariki, Tūhura Otago Museum is working with the local rūnaka and the Dunedin City Council for a special community dawn ceremony that will open the festival. "The dawn reappearance of stars Puaka (Puanga) and Matariki signals the Māori new year, a time of celebration for iwi", said Curator Māori, Gerard O'Regan. "It is also a time of reflection when we think about those whānau and friends who passed away over the previous year. That will be an important part of our dawn gathering this year...
*Media release – 14.03.22* *New exhibition announced – Michele Beevors: Anatomy Lessons * While most people knit socks, or sweaters, Dunedin artist Michele Beevors knits memorials to elephants, gorillas and giraffes. Tūhura Otago Museum is excited to announce a free exhibition of Michele Beevors knitted menagerie scheduled to open on 9 April in the Animal Attic. The life-size sculptured animal skeletons are inspired by natural history exhibits and reflect on our relationship with animals. From the giant giraffe whose head is raised to the windowed ceiling, to tiny frogs, the works are ethereal and haunting. The first special exhibition in the Animal Attic, the Museum's...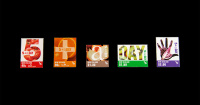 To accompany 'Fresh Produce' our current Stairwell Display, we have been delighted with a blog by our resident philatelist, Dr R Melville Carr.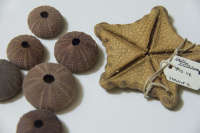 "One of the best adventure stories young New Zealand has yet been given", was the Herald reviewer's summary of Edith Howes' Silver Island, when it was published in 1928...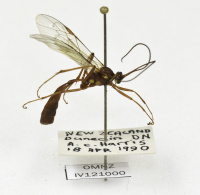 Kīoranga! With my summer on Rēkohu coming to a close, I'm getting ready to head back to Dunedin and the Otago Museum to catch up on the new happenings and exhibitions (like Sea Monsters!).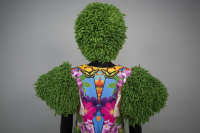 A striking donation from an award-winning fashion designer has extended the exhilaration of Fashion Forward>> Disruption through Design past the exhibition's close date.
About
Our blog aims to keep you informed of the latest happenings at the Otago Museum, through posts about our collections, our people and our work.
Disclaimer
The views expressed here are those of our individual contributors, and are not the views of the Otago Museum.
Copyright
All content of this blog is Copyright Otago Museum, 2017. All rights reserved. No part of this publication may be reproduced, distributed, or transmitted in any form or by any means, without the prior written permission of the Otago Museum, except for the purposes of private study, research, criticism, review, or education, as provided for in the New Zealand Copyright Act 1994.