The blog is where we'll post news, updates, information about objects in our collection, #betterworkstories, profiles of staff members and visitors, pictures and videos, and really anything we think you'd find interesting. We hope you enjoy. 
If there's a topic you'd like us to do a post about, or a post that you think needs a sequel, just let us know!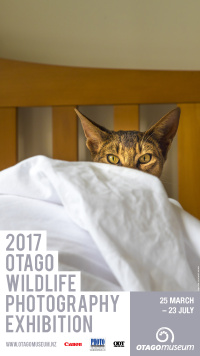 The 2017 Otago Wildlife Photography Exhibition opened at Otago Museum on Saturday 25 March, with a prize-giving recognising Otago's talented amateur photographers and videographers. The competition, supported by Jonathan's Photo Warehouse, Canon, and the Otago Daily Times, received a record number of entries this year, with 2,226 submissions across Animal, Plant, Human Impact on the Environment, Pets, and Night Skies photo categories, as well as the popular Wildlife in Action video category. The 2017 Otago Wildlife Photographer of the Year is Douglas Thorne with 'Rifleman perched', captured in Fiordland. This photo also won the Animal 15 years and over category. Melanie Middlemiss...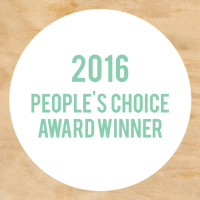 After receiving an overwhelming 3,759 votes for the 2016 Otago Wildlife Photography Competition People's Choice Award, we are delighted to announce the winner is Josie Cashmere-Reid with her image, 'The pipeline, Arrowtown'...
About
Our blog aims to keep you informed of the latest happenings at the Otago Museum, through posts about our collections, our people and our work.
Disclaimer
The views expressed here are those of our individual contributors, and are not the views of the Otago Museum.
Copyright
All content of this blog is Copyright Otago Museum, 2017. All rights reserved. No part of this publication may be reproduced, distributed, or transmitted in any form or by any means, without the prior written permission of the Otago Museum, except for the purposes of private study, research, criticism, review, or education, as provided for in the New Zealand Copyright Act 1994.