The blog is where we'll post news, updates, information about objects in our collection, #betterworkstories, profiles of staff members and visitors, pictures and videos, and really anything we think you'd find interesting. We hope you enjoy. 
If there's a topic you'd like us to do a post about, or a post that you think needs a sequel, just let us know!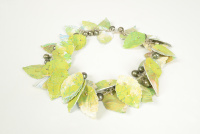 Jeweller Lynn Kelly was part of the iconic Fluxus co-operative in Dunedin for 15 years after completing a craft design course in Wanganui, before setting up her own workshop. Plants, and human interactions with them, are at the heart of much of the work she creates.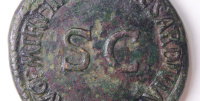 As part of the University of Otago's Classics Programme, George Morris takes a deep dive into Caligula and the coins he minted to honour his family members.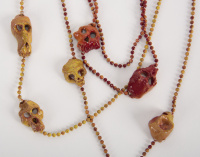 With the support of the Blumhardt Fund, Otago Museum has recently acquired an exciting group of additions to the crafted corner of our collections...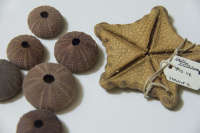 "One of the best adventure stories young New Zealand has yet been given", was the Herald reviewer's summary of Edith Howes' Silver Island, when it was published in 1928...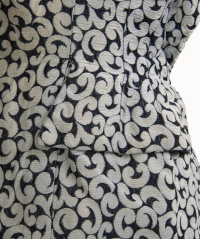 A new addition to the Museum's dress collection unexpectedly involves the story of the first male staff member in the then Home Science Department, University of Otago; a dashing 24-year-old Frenchman named Monsieur Rene Thevenot. Our recently acquired garment is a stylish New Look jacket, sewn by Patricia Coleman in 1954, near the end of a year's study in Europe. Image 1 blog2 Jacket made by Patricia Coleman in Vichy, France, in 1954. G2020.15 Gift of University of Otago; Otago Museum Collection. Photograph by Jen Copedo It has a...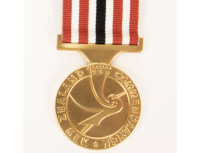 Remembering Otago's greatest novelist
*Dear Shakespeare* Although there is a bit of debate over the exact day William Shakespeare (1564–1616) was born (apparently there is a baptism record but not a birth record), the event is normally celebrated on 23 April. He died on the same day 52 years later, 400 years ago. It is words that we usually associate with Shakespeare: the language of the plays and sonnets, new entrants to the English vocabulary and quotations used daily around the world. We seem to be nearly as enamoured of the characters he created as of the words he gave them to speak. His words have...
A guest blog from Dr Elaine Webster about a pair of delicious Dior shoes.
Collection Officer Jamie Metzger on one of the inspirations for the Otago Museum's iD Fashion Week case, Time Warp.
When it's time for our bi-monthly Collections date with Dougal Stevenson, I always find myself in a state of panic about what to take.
About
Our blog aims to keep you informed of the latest happenings at the Otago Museum, through posts about our collections, our people and our work.
Disclaimer
The views expressed here are those of our individual contributors, and are not the views of the Otago Museum.
Copyright
All content of this blog is Copyright Otago Museum, 2017. All rights reserved. No part of this publication may be reproduced, distributed, or transmitted in any form or by any means, without the prior written permission of the Otago Museum, except for the purposes of private study, research, criticism, review, or education, as provided for in the New Zealand Copyright Act 1994.